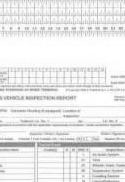 It's official. The rules requiring two consecutive periods of time between 1-5am and the rule limiting only one restart per week, which were part of the American HOS rule changes in 2013, have now been suspended. The changes were part of a rider added to the omnibus bill which passed congress earlier this month and President Obama signed over the weekend.
The changes are not permanent. The law only suspends the two rules until the FMCSA conducts studies into the safety impacts of the rules. They have until the end of September 2015.
What Does This Mean
Until further notice the 34 hour restart rule looks as it did before the changes were made in June 2013. Drivers can restart there hours, in the United States, with 34 consecutive hours off-duty. Drivers no longer need to include two periods between 1-5 am nor are they restricted to only one restart in 168 hours.
Our restart provisions in Canada requires 36 hours off-duty in order to complete a restart. It's best for Canadian drivers to sit for 36 hours in order to have their restart count on both sides of the border.
If any Len Dubois Trucking driver has any questions about HOS, safety, and compliance – feel free to contact John.