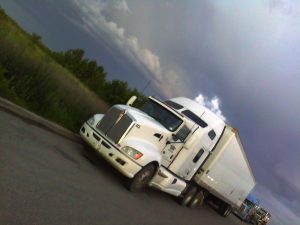 For the right person, becoming a professional truck driver offers opportunities, benefits and a solid future. To put it in perspective, Canada's median individual income is $27,600. The average long haul driver earns between $55,000 and $70,000 a year plus benefits and can earn more if they become an owner-operator. Over the next few years, the trucking industry is going to see a large part of its work force retire. This industry is about to become younger and there is going to be a huge demand for quality drivers.
Manitoba is in a unique position within the industry. Winnipeg acts as a central shipping hub which provides increased freight levels and many job opportunities. Currently 5% of Manitoba's labor force is employed in the trucking industry. With the low cost of living and these secured, high paying jobs Manitoba is one of the best places to work in the trucking industry.
What does it Take?
The barrier to entry in this industry is low compared to other professions where you can earn between $55,000 and $70,000. Attending a driving school is the most common way to learn the skills you need to become a professional truck driver. The training period is often 6 to 8 weeks and can cost between $4000 and $7000. There are many schools to choose from so do some research to find the one that is best suited for you.
All it takes is:
A valid Class 1 usually obtain by attending a driving school
Air Brake endorsement simple written test
The ability to pass a drug test. By law, drivers are drug tested frequently
Clean drivers abstract. No tickets, no accidents.
Clean criminal record
If you enjoy challenges and working in a profession that is constantly changing and offering new opportunities, then becoming a professional truck driver may be the perfect career for you.
Len Dubois Trucking is a family-run transportation and trucking company in Winnipeg, Manitoba. We are looking for quality Owner/Operators and company drivers. Join our team today.