Regular Ontario Clients
We have new and regular clients – and we require owner-operators based out of Ontario. This is a great opportunity for safety-minded owner-operators to run regular lanes into the U.S. with quick turnarounds back to Ontario.
What We Offer
We understand the tolls of being over-the-road and the challenges that Owner Operators face every day. We know and understand the responsibilities that you are faced with, as many of our managers have been Owner Operators themselves. Len Dubois Trucking is committed to providing our Owner Operator partners with a healthy work/home balance that lets you maximize your earnings while still being able to have a life outside of the truck.
$3,000 sign-on bonus
Milage-based contract
11,000 – 12,000 miles per month
Paid plates
Mostly US miles
Company-paid decal package.
Company-paid tolls & scales.
Toll cards & transponders for tolls and ferries.
Deductible buy down available.
Health, Dental, and Life insurance coverage is subsidized by the company.
Satellite communication with dispatch.
Earn a Good Living with Len Dubois
We are able to ensure good miles and home time with regular Winnipeg-based clients, regular lanes, and long-term clients. Our experienced team of dispatchers works hard to ensure that your time off and resets are taken at home, not on the road. For drivers, this equals above-average pay and the ability to enjoy a life outside of the truck.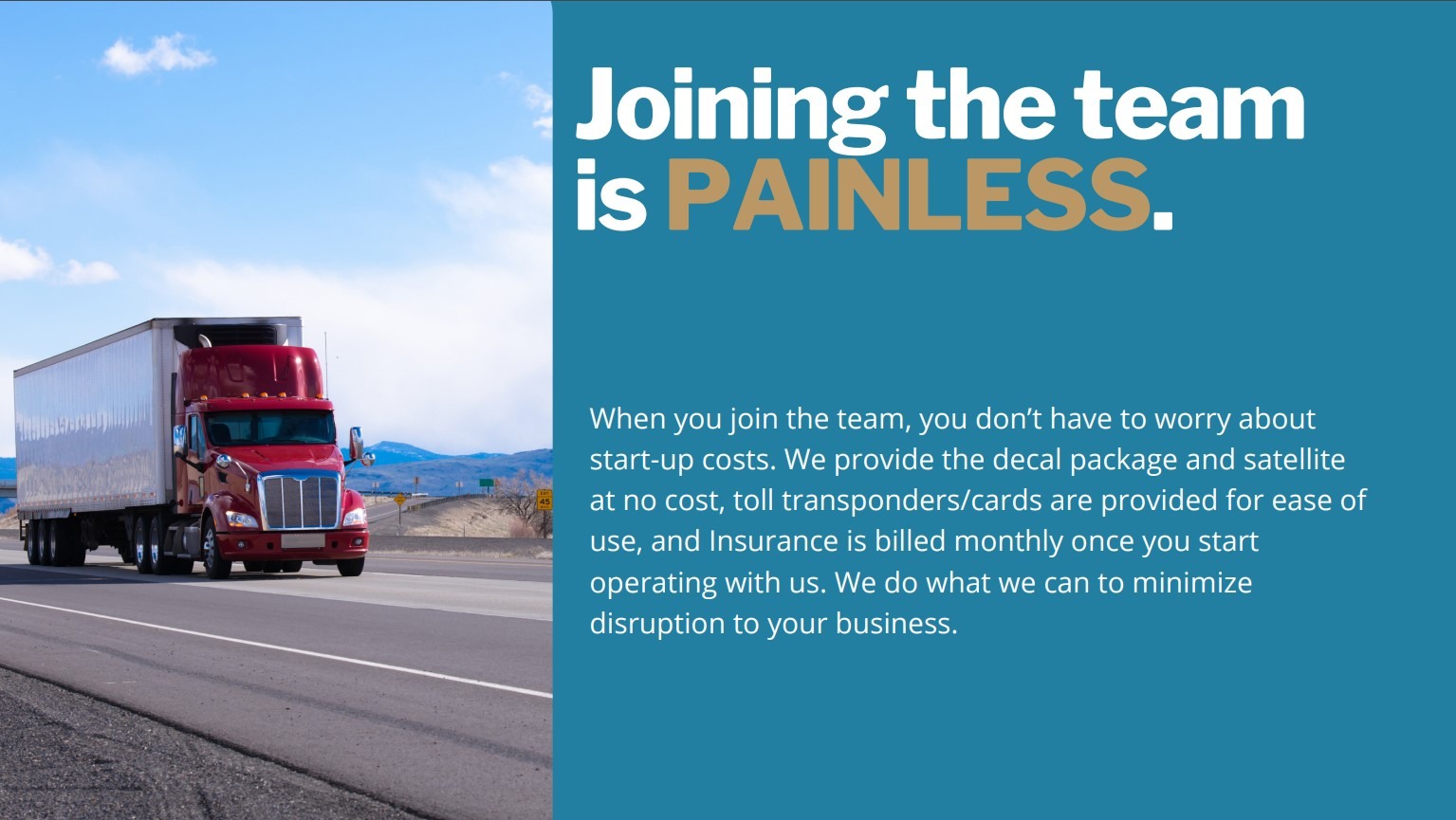 Who We are Looking For
A big part of our company culture is a positive attitude. Because we have regular long-term clients, professionalism is a necessity in every part of our company including drivers, dispatch, and management. If you are an Owner Operator, who is committed to Safety and Compliance, quality customer service, and have a strong work ethic – we may be a good fit for each other.
must be able to cross the US border (including COVID-19 vaccinated as required by Canadian & American governments)
late model well-maintained equipment
minimum 2 years experience
FAST cardholder is preferred
Ask John About the $3000 Sign-On Bonus for Owner Operator's
Let's have a conversation and see if we're a good fit for you! Call John, Safety Manager/Driver Recruiter 1-888-590-2760 Ext 309 today.
If you'd prefer, John can contact you. Fill out the form below.