Len Dubois Trucking is a Winnipeg trucking company. We have great opportunities for Owner/Operators and company drivers. Join the Len Dubois Trucking team today.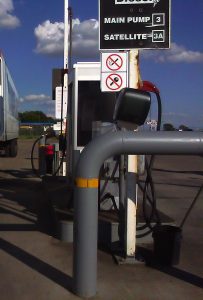 When it comes to operating a truck, fuel is the biggest expense. Len Dubois trucking has under taken numerous initiatives to help improve the fuel efficiency of the fleet. These initiatives have led to savings, not only for our own trucks, but for our Owner Operators.
Where to Fuel Program
With fuel prices varying greatly from place to place it can be difficult to know where to purchase fuel. That is why Len Dubois Trucking started the Where to Fuel program.
In your trip envelop you will find a list of fuel stops that offer the best price along your route. The Where to Fuel list provides our drivers and Owner Operators with multiple options for fuel stops with an approximate price that we receive with our fuel cards. Owner Operators and drivers can then plan their fuel stops accordingly and have peace of mind knowing that they won't fill their tanks only to discover that fuel was two cents less fifty miles down the road.
You won't always be able to stop at one of our suggested fuel stops and it is not mandatory to fuel at the places we have listed, but since starting the program our fleet has benefited from thousands of dollars in savings.