Submitted by Jeremy Derricks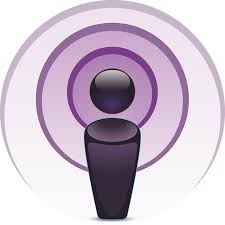 Trucking involves long hours of driving. It gets boring on the open road. It's obvious drivers will play some sort of audio for entertainment to occupy the time.
Radio is the most readily available source of entertainment and news. It's a must for local traffic and weather reports. The success of satellite radio is based on the entertainment value and less local based news. While radio is a great medium, podcasting continues to grow and gain audiences.
Podcasts
Podcasts aren't new. If you're unfamiliar with podcasts they are pre-recorded audio shows you download or stream from the internet. You listen with your smart phone or iPod (yeah, they still make iPods). The two most popular sources to download or stream podcasts are iTunes and the Stitcher app.
The success of podcasts is two fold. First, they are on-demand programming and you can save them and listen whenever you have the time. Second, they are niche to particular interests. Plus many mainstream radio programs are available for download as a podcast.
Another great thing about podcasts – the vast majority of them are free!
Podcast Suggestions
If even a single human being on the planet has an interest in a subject – there's going to be a podcast based on it. Well, maybe not; there will be many podcasts for it. Below are a few of my favorite podcasts.
Science
There's lots of informative podcasts out there. The two science podcasts I'll suggest are actual radio shows free for download.
Star Stuff – This broadcast is done by the public broadcaster in Australia – ABC. It's a weekly half hour broadcast about the latest in scientific discovery. They do interviews and will keep you up to date with the latest happenings at NASA and other space agencies around the world. Awesome pod if your a geek like me.
Quirks & Quarks – Everything scientific from CBC's Quirks and Quarks. The show is hosted by long time CBCer Bob Macdonald with interesting subjects and guests. A must listen for fellow geeks!
Technology
The Tech Guy with Loe Laporte – If your into everything digital and gadget then Loe's your guy. He created an entire online network of tech shows. While his shows are video they do release mp3 versions. They release shows several times a week. Lots of great content.
This Week in Photo (TWIP) – If you like photography, photo gear & tools then check out TWIP. Also the show has great interviews with working photographers.
Comedy
Comedy is a huge genre in the podcasting world. Many headlining comics have built or re-energized their careers by starting a podcast.
Adam Carolla Podcast – The podfather, as his minions call him, is the Guinness Book of World Records record holder for most downloads and a four time New York Times best selling author. He started his show biz career as co-creator of The Man Show with his friend Jimmy Kimmel. Carolla does a daily morning show style podcast Monday through Friday. That's a lot of weekly content and is perfect as we do a lot of weekly driving. He's funny and has great guests. RATED R. Rated very, very R.
Phil Hendrie Show – If you listened to evening AM radio in the states back in the day you may have come across his satirical talk radio show. He had a three hour talk show in which his "guests" were almost one hour phoners each. The trick is, Hendrie is an improv master, and he'd play the host and the guest. The guest was always really really out there weird, and the real life callers were even more strange. It was magic! He's moved completely to a digital platform and he still does the guests and a four man radio panel – all him. It's brilliant and very RATED R. His podcast is daily Monday through Friday. If you don't laugh, there's something wrong with you. And if you do laugh, there's even more that's wrong with you!
The Thrilling Adventure Hour – This is a weekly comedy podcast performed like old time radio and performed in front of a live audience. They perform several different shows with there own characters and universes. Brilliantly funny writing and performance. Definitely worth a look. I'll give it a PG rating.
What's Your Favorite?
I went through just a few of my favorite podcasts. If you have an interest you'll find programs tailored to it.
Do you have a favorite podcast? Let us know on Facebook.