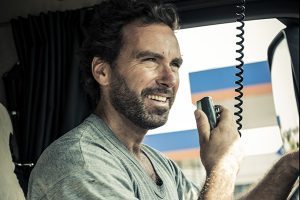 It is no secret that the trucking industry faces a high driver turnover rate. In 2015, turnover at large fleets averaged 93% for the entire year. It is so common that quitting a job is something drivers just do; sometimes at the drop of a hat. While other drivers take pride in working with the same company from the start to the finish of their careers.
Turnover is just a natural part of being employed. Not every relationship or trucking company is going to be the right fit for you and your career. Only you can decide if the company you are working for is right for you, but unless there's a safety issue, perhaps the decision shouldn't be made so quickly.
If you're in a position where you're thinking about changing companies, here are some things to consider before taking the leap.
There is a Direct Correlation Between Turnover and Freight
To date, large fleets are experiencing a turnover rate of 89%; while small truckload fleets are hovering at 88%. While the turnover rate is still high, the decline from 2015 stat is reflective of the softening freight economy that has been recorded this year. When freight volumes increase, so too will the turnover rate.
Interesting to note is that turnover rates at less-then-truckload fleets are the best in the Industry. To date, this is only 8%, down from its high turnover rate of 11% back in 2013. So while LTL work is amongst the most hated in the industry, it would appear that jobs at LTL companies are more stable.
The Industry Goes Through Natural Ups and Downs
Freight volumes cycle yearly and they are dependent on the economy. When the economy is in a downswing, there just isn't enough freight to haul. This isn't a reflection of the company you work for; this hits everyone. When freight volumes are low drivers tend to stay with their current companies because there simply isn't work for them elsewhere. Drivers tend to jump ship during the freight increase, the reason is obvious, there are more jobs available; that is until the next downswing cycle hits the industry. If you are working for a company that is reliable, safe and meets your expectations, you have to examine the long term relationship, not the short term cycle, before making a decision to look for work elsewhere. Check out our article on The Trucking Cycle: What you can expect throughout the year for more information on the yearly trucking cycle.
The Grass Isn't Always Greener on the Other Side
Driver recruiters have one goal, to fill as many trucks as they can. The practices they use to do this aren't always up to par. A lot of the time recruiters use sales tactics and big promises to get you to jump into one of their trucks. Is life really going to be better at a different company? Well, it could be, but chances are the differences are not going to be as great as you may think. While some companies are better than others when it comes to safety, equipment, pay scale and miles, more times than not, they are all the same. You really need to examine the internal factors to make a good, informed decision about a company. Can they keep you moving, albeit slightly less, in the slow times? Do they give you adequate home time, even in the busy freight seasons? Do they treat you like a person, not a truck number? Do they run their drivers' safe and legal? In this industry, the little things make the difference. Jumping ship may not be all it's cracked up to be especially if you are working with a company that has a proven, long-term track record.
Before You Jump Ship Ask Yourself:
Will a change in trucking jobs affect yourself or your family negatively?
Will changing jobs (again) reflect poorly on your driving record and make it harder to find work?
Will you be giving up a good working relationship for "big promises" made by an unknown driver recruiter?
Have you taken steps to correct situations that may be affecting your job with your current employer?
The bottom line is there is always going to be turnover, no matter the industry, but before jumping ship, make sure you've done your homework and that you understand the situation at your current job as well as the industry. There is nothing worse than quitting a job and starting another only to realize that you are in an even worse situation.