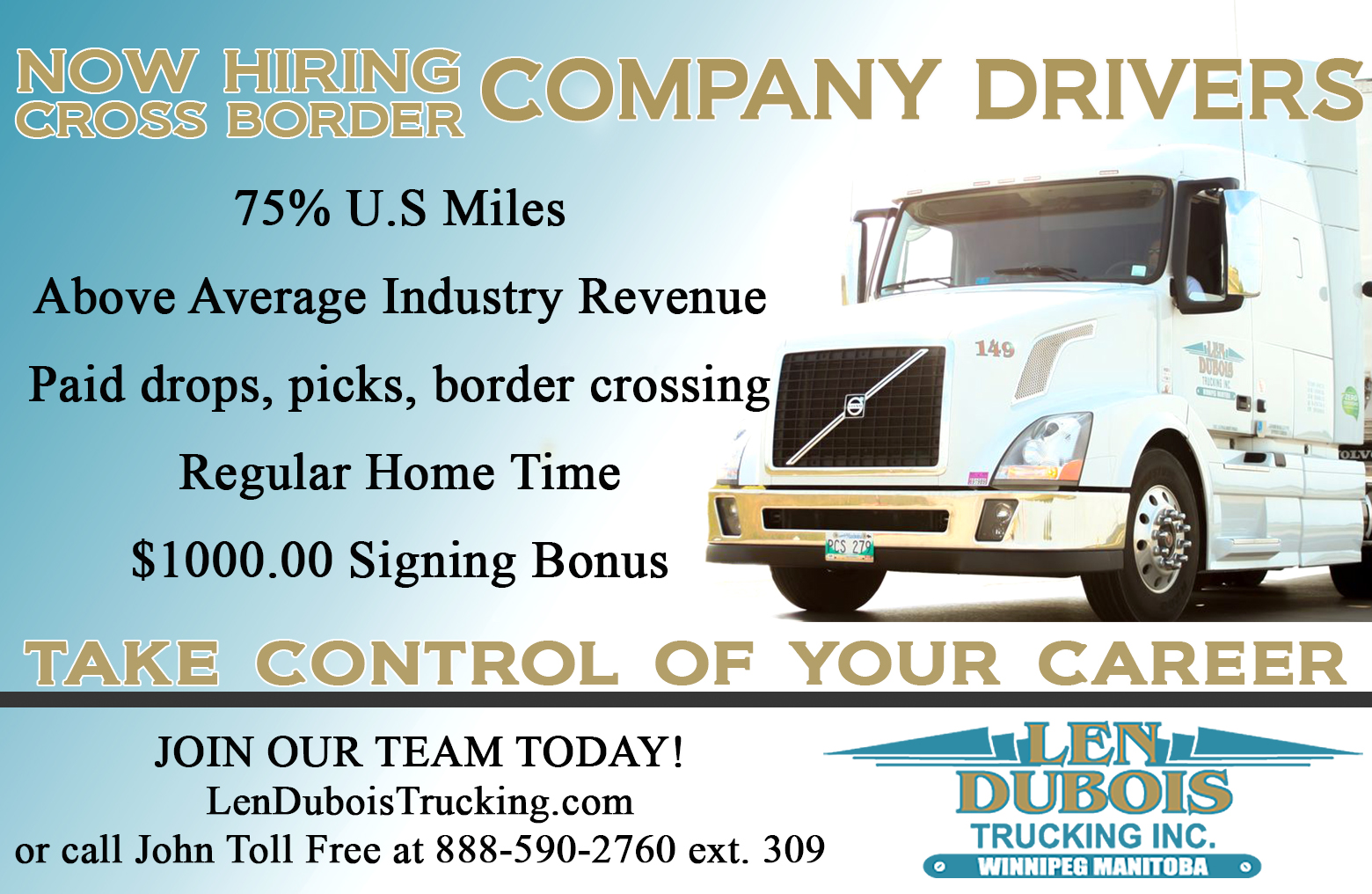 Len Dubois Trucking believes that in order to provide a good, quality company to work for a foundation of trust and understanding must be established right from the beginning. This is why our recruiter doesn't make "big promises" that can't be kept. His sole purpose when recruiting is to be open and honest about the work, lanes, miles, opportunities and company values. Len Dubois Trucking is only as good as it's people. The relationships that we have with our clients, our drivers and our Owner Operators allow us to continue to grow, prosper and ensure that our drivers earn well above the industry average on a consistent basis. We don't just hire drivers, we invest in people.
Our Driver Recruiter is also our Driver Safety and Compliance Manger. As our Safety Manager, he is someone you will work with on a regular basis and not a recruiter who you never see after you sign on with a company.
The Honest Truth about Working with Len Dubois Trucking
While Len Dubois Trucking does not have dedicated lanes, we do have regular lanes with regular clients for both outbound and inbound freight. The variety of freight we carry delivers all over the U.S. and from Quebec to B.C. in Canada. We work with our drivers and take into consideration the lanes they prefer and the ones they'd rather do without. We can't promise that you'll never go to places you'd rather not, but we can promise that we'll keep it to a minimum and, most importantly, we'll keep you moving. After all, if you're not moving you're not making money.
We also believe in and support a healthy work/home balance for all of our drivers. Who determines what that balance is? Well, for the most part, it's the driver. We do expect our drivers to run 10,000 miles per month which still allows for ample home time every 7 to 10 days depending on the load you have been assigned. If there is something coming up in your life that you don't want to miss all you have to do is book the time off. We do our best to accommodate your needed time off by altering your run schedule accordingly.
Our bonus program is achievable and easy to reach every month allowing our company drivers to make well above industry averages simply for doing their job. Our mileage bonus pays 1 to 3 cents extra per mile ran over 10, 000 miles, the idle bonus is $100 a month paid out just for turning the truck off and we pay out an addition 1 cent for every U.S. mile run. This last one isn't' really a bonus, but a way to help with the exchange rate on the dollar.
Our Team is Growing
We are always looking for professional truck drivers and owner operators to join our growing fleet.
If you are a professional truck driver, who is committed to Safety and Compliance, quality customer service and strong work ethics you may be just the person we are looking for. Successful candidates will have:
A valid Class One Driver's License,
Will be able to travel to the U.S.
Will be required to pass a Len Dubois Trucking road test, and
Candidates should also be able to provide a clean driver's abstract and an up-to-date criminal record check.
Let Us Invest in You. Apply Today!