The development of mobile technology has made truckers jobs easier and more productive. There's plenty of mobile apps for truck parking, fuel, and navigation. Let's look at some useful apps for trucking outside of the common apps everyone talks about.
Call Recording
First off, there are strict laws around recording calls without a person's permission. These laws vary between jurisdictions. Sometimes you're not in a position to take notes or your caller is speaking too fast to take proper notes. Recording your calls can come in handy for going back to dispatch information taken over the phone, directions to shipper/receivers, and special delivery or pick up instructions. It truly is handy to be able to go back to a call to ensure you have all the relevant information to do your job.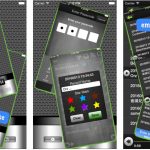 King of Record – Finding Iphone apps for recording calls in the Itunes Store is tricky. This is due to legalities around recording phone calls and developers need to monetize their service. King of Record is a free Iphone app that is a general voice recorder and not promoted as a call recording app.
It has a neat feature, which supports voice recording in the background while in speaker mode. The neat thing is, unlike other cal recording apps, this saves the file right to your phone. Other call recording apps run through the servers of the app developers and saved in the cloud – which comes with fees. Also, most call recorder apps require third party calling which can come with fees from your cellular provider. Iphone users should read the descriptions carefully before installing a call recording app to ensure they don't rack up extra data or call charges from their cellular provider.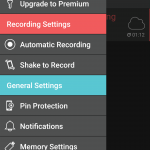 Automatic Call Recorder Callx – This is a great free call recording app for Android. Sorry Apple user Android has it all over you for call recording. This app starts recording automatically when you make or receive a call and stores it as an MP3 on your Android phone. You can share or keep the file. It also has an exclude feature which allows you to exclude numbers in your phone book and not record the calls. You can also set the app to not fire up automatically, for incoming or out going calls, and shake your phone to start recording anytime during your calls. The only inconvenient thing while in auto mode is remember to delete your calls once you no longer need them.
Notes, Memos, and Reminders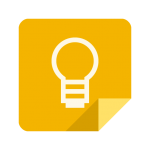 Taking notes, making lists, and setting up reminders is simple with Google Keep. Apps are available for IOS and Android. Google Keep lets you quickly take and save those notes, photos, voice memos, website URL's, and checklists to Google Drive, and then access them again on any other web-connected device you use. Plus it lets you set reminders through your google calendar.
It's a clean simple alternative to Evernote. It's nice to be able to stay within the Google ecosystem if your already there with Gmail, Drive, Photos, or Calendar.
Organize notes through colours and categories. Google Keep will also allow you to record a voice memo and transcribe it into text and grab text from images.
Scan and Email Documents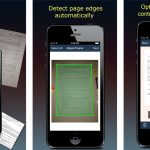 Have you ever needed to get documents to dispatch, broker, customs, or a shipper/receiver but theres no fax machine around. FastScanner – PDF scanner is a great solution. Available for IOS and Andriod, Fastscanner allows to to take a photograph with the camera in your phone and save it as a PDF document. Your PDF doesn't look like a photo as Fastscanner edits the image to look like a scanned document. Then just email your PDF document to whom ever you need.
These three apps will help you organize quite a bit of your day to day information. You may not use these apps a lot but when you need them you'll be thankful they're on your phone.
If you have any suggestions for apps useful to trucking hit us Facebook or Twitter.