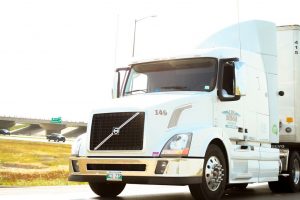 Working for a good trucking company and working for a bad one has something in common – it's on you, the driver. This is your career and you need to take control of it. Part of it is having a good outlook and working well with others to get the job done; another part is choosing a company that's right for you.
The trucking industry has a lot of standardization. The rules are the same, pay scales are similar, and the equipment is identical. Where trucking companies differ is how they're managed and how they deal with their employees.
Despite all the negativity, most trucking companies are pretty decent; bad companies tend to go out of business pretty quickly. This is a big industry with plenty of opportunities. Every trucking company has their area of expertise and operates in their own way in order to best serve their clients. Your goal should be to find a company that suits your needs.
Ask Questions and Make Sure the Work is Right for You
You need to ask questions about the company and their operations. You need to know how you'll be running (trip length, regular lanes, any type of specialty freight etc), how you'll be paid, quality of equipment, safety policies, etc. If you don't know these things you may be getting into a position that isn't right for you at this time in your career.
 Talk to Drivers and Find Company Info Online
If there are companies that you are interested in, stop one of their drivers at a truck stop and talk to them. Just be warned that some drivers are negative, no matter how good a company is. It's best to check out the company you are interested in online to get more details. Company websites, Facebook and Twitter accounts are a good place to start, as you can learn a lot about a company, and how they treat their employees with these searches.
You Can Tell a lot About a Company by the Equipment
Another important thing to take note of is the condition of the equipment they are using. Late model company trucks, trailers in good condition, Owner Operators, and clean trucks are good indications that the company takes care of their equipment. This goes deeper than just what you'll be driving. Companies who invest in quality gear and pay attention to detail are probably well run and on the ball in all aspects of their business.
Remember, just as you will be interviewed, you must interview your potential employer. Whether you're a company driver or an owner operator you need to know what you're looking for in a company and what you want to accomplish in your career. Have a good idea of your priorities and find a company which you think fits your expectations.