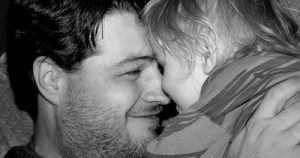 It's National Trucking Week and there are lots of appreciation and thank you's to the truckers who are out on the roads every day to make a living. We'd like to thank the families of our drivers for everything they contribute to our team. Without your sacrifices, understanding and patience this industry, and economy, would not be possible.
Many of our office staff have been over the road drivers or come from trucking families. We know all too well the sacrifices and additional life stresses that our trucking families go through every day. We do our best to get your trucker home as often as possible, but this doesn't compare to the job you do every day.
For you it is second nature to run your household by yourself; to raise your children while your spouse is away; to stay connected with your spouse or son or daughter over the phone, or through social media; to rearrange schedules to make sure your trucker is home for important moments; to go days without seeing your trucker; the list goes on, but you get our point. Being in a trucker family is a lot of work.
Thank you for your sacrifices, for your determination to stay connected and for the additional workload you must carry while your trucker is over the road. Your love, support, and hard work makes life easier for your trucker and allows him or her to carry out the daily tasks of being a truck driver. Trucking is a team effort which includes the families.