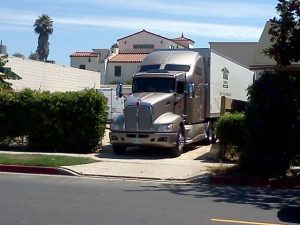 For the right person, a career in trucking can be both challenging and rewarding. Outsiders may think that all the job entails is waking up, driving, picking up freight, driving, delivering, and driving, but there is so much more.
Trucking requires many skills beyond simply driving the truck. Drivers must be responsible, detail oriented, have good communication skills, the ability to organize; be honest and friendly, independent and mentally tough. Truck drivers with these skills can, and do, find great career opportunities in this industry.
No run is ever the same making each day a new experience or challenge. While getting stuck in bad weather, dealing with shipping delays, language barriers or unfamiliar routes can seem negative to some; truckers generally thrive under these conditions. Why you ask, well it is because they like the challenge; the way the job changes from day to day and the fact that no two circumstances are the same. Needless to say, driving is not a mundane job where you will face the same routine day in and day out.
Drivers who can handle the fast-paced, daily changes and challenges of the job will find long term employment in the industry; after all, it isn't going anywhere. There's an old adage in this industry, "if you bought it, a truck brought it". Without trucking and truck drivers many products and goods wouldn't reach their final destination. This simple fact generates demand for quality drivers and provides long-term security for those who are responsible, dedicated professionals with the right attitude and skills.